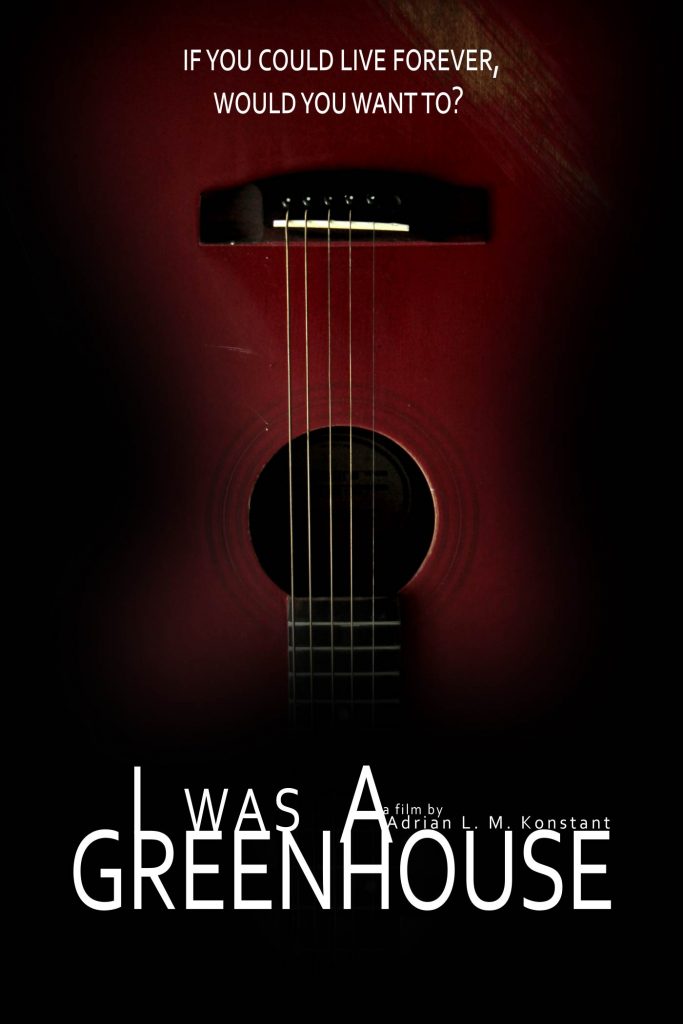 I WAS A GREENHOUSE (2013) – FEATURE

     
A family that is struggling to survive collides with a mysterious vagabond that wants to die. In the collision between these two forces there is a process of healing.
The mystery continues to unfold regarding the vagabonds past and his magical red guitar that seems to weigh down his memories of love lost.
Director: Adrian Konstant               RunTime: 1hr 46min
Writer: Adrian Konstant                   Genre: Drama
Producers:
Adrian Konstant
Derek Lackenbauer
Heather Konstant
Christian Koenig
Jason T Green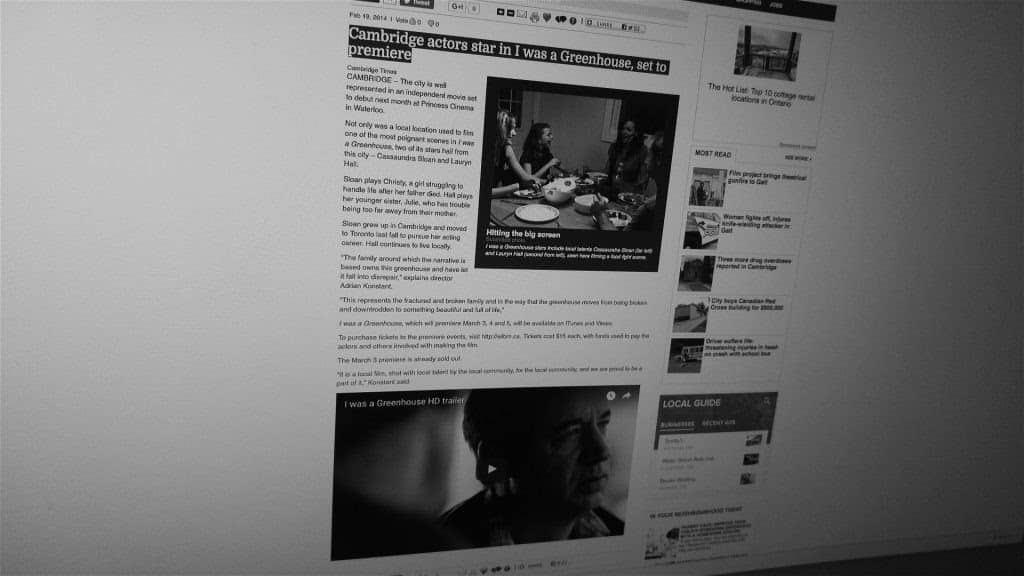 THE CAMBRIDGE TIMES – CAMBRIDGE ACTORS SET TO PREMIERE
Feb 19, 2014
CAMBRIDGE – The city is well represented in an independent movie set to debut next month at Princess Cinema in Waterloo.
Not only was a local location used to film one of the most poignant scenes in I was a Greenhouse, two of its stars hail from this city – Cassaundra Sloan and Lauryn Hall.
"It is a local film, shot with local talent by the local community, for the local community, and we are proud to be a part of it," Konstant said.
THE TAVISTOCK GAZETTE
FEATURE FILM HAS TAVISTOCK BACKDROP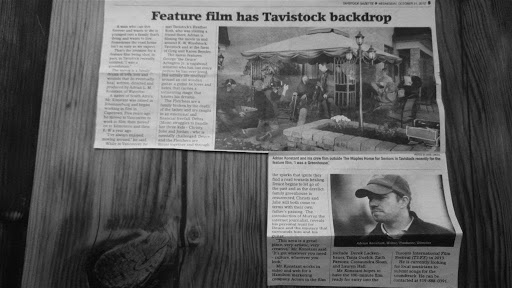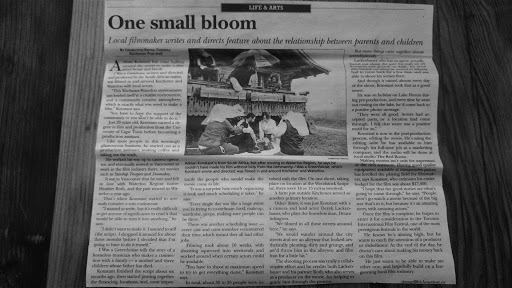 KITCHENER POST – 
LIFE AND ARTS:
'ONE SMALL BLOOM'
Local filmmaker writes and directs feature about the relationship between parents and children…
WOODSTOCK SENTINAL REVIEW – FROM PHARMACIST TO FILM PRODUCER
November 25, 2012
Small-town connections paid off big for an indie film producer and her director boyfriend.
"That's the thing about doing something like this in a small town people really want to help without expecting money in return," Roth said.
The budget for the film is basically snacks during the shoot, Roth said.
"We really have no money for this. That's why it's so great all these people have stepped forward to help," she said.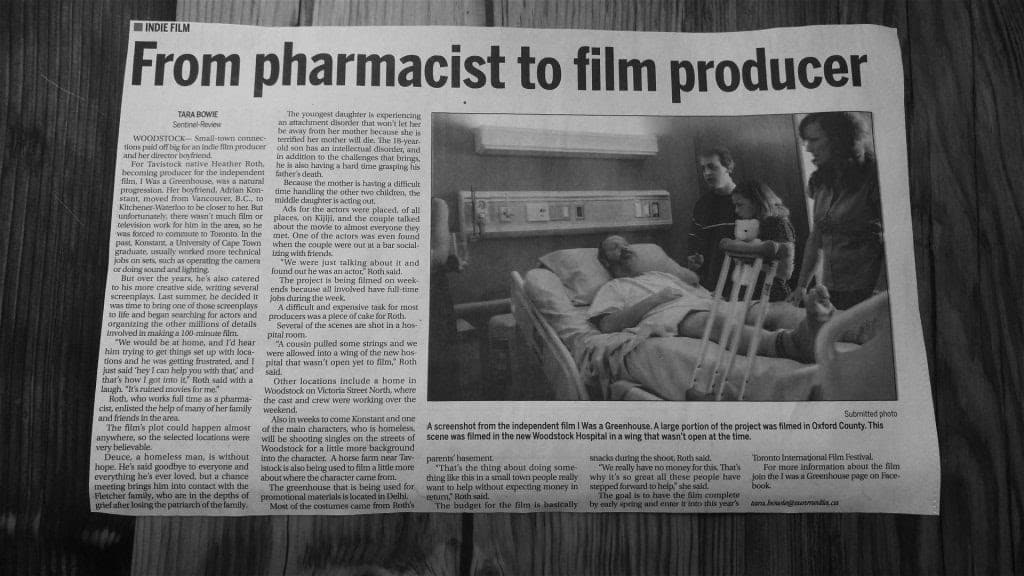 There is a secret place that we know of, where the soil is filled with imagination. Over more years than you can imagine, a whispering wood has sprung forth, trees with tales to be told for those who would listen.